(This article is by our online faculty Arathi.P)
"Dance is a prayer with my entire being –  a transforming experience, a joyous celebration of life"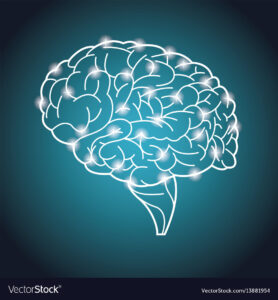 My last article was about how dance, the divine art, affects our physical health and more so has a major impact on kids.  Dance has many more effects on our intellectual, emotional and spiritual health, and I feel they are much more important and less noticed.
Some kids stop dancing when they reach higher classes, but did you know that dancing improves a lot of their intellectual qualities? Dance helps children develop cognitive skills. The aspect of dance where each individual interacts with fellow dancers as a group, helps children improve their social and communication skills. It further sparks creativity, increases confidence, teaches the qualities of perseverance and self-motivation. It is mind-boggling to see the literature evidence of The National Dance Education Organization (NDEO), USA. The report, published in 2013,  highlights that the study of arts among school children improves their reading and language skills, mathematics skills, thinking skills,  social skills and motivates them to learn. Keeping in mind the undeniable positive effects of dance and other arts on children, and to also preserve our rich heritage, The NCERT (National Council for Educational Research and Training), which is the apex body for school curriculum in India has now established an elaborate curriculum for dance training and other arts in schools.
Eric Jensen mentions in his book 'Teaching with the Brain in Mind' that there are strong connections between physical education, movement, breaks, recess, energizing activities and improved cognition. The area of the brain most associated with motor control is the cerebellum. In fact, most of the neural circuits from the cerebellum are "outbound," influencing the rest of the brain (Middleton & Strick, 1994). Amazingly, this part of the brain that processes movement is the same part of the brain that processes learning 
During my talk with Dr. Balamurugan, who is a very well known neurologist at SIMS, Salem, he explained that movement is primarily controlled by the brain. More specifically , a programmed movement can be used to improve learning and memory. It activates more neurons and hence more neural chemical transformation takes place. He also agrees that dance helps kids to make connections and stay engaged for a longer time as neurons which were otherwise inactive get activated by dance. I admit, I do have a poor memory, but dance has always augmented it and helped improve it!
The effects of dance on differently-abled children is amazing! Dance helps improve connectivity in special children and helps them improve their focus. There is evidence for the potential use of music-based movement experiences to promote gross motor and fine motor performance in typically developing children as well as in individuals with special needs. Dr.Ambika Kameshwar, Founder and Director, Rasa, Chennai, mentions that she uses dance to work with all kinds of children ranging from social interaction handicap, intellectual disabilities, physical disabilities and many more. She has devised a methodology based on the elements of theatre and has seen drastic improvements in people with respect to physical, mental or social aspects. She mentions that Life and Theatre are not apart and that every problem can be overcome using the elements of theatre.
From the emotional aspect, dance is a stress buster. This is not just theoretical data, but it's something that has been experienced by me and many other dancers. The feeling that one gets after a dance practice cannot be explained in words, but can only be felt and enjoyed! Like I mentioned in my previous article, dance has helped me to deal with my vertigo problem. It was not the exercise alone, but also the stress relieving quality of dance that helped me deal with the sickness. During my interview with the famous Gurus in Chennai,  Smt. Anitha Guha and Smt. Sheela Unnikrishnan, they mentioned how children found it refreshing during exams to come for their dance classes. They also mentioned that dance brought out a natural glow among the children and made them happy. It also inculcated a feeling of responsibility and sincerity which was automatically applied to all their aspects of lives.
Finally , like my Guru Dr. Padma Subramanyam says,  the spiritual aspect of dance is what our culture presents to the whole world. The moral stories and values that our mythology holds can be best passed on to the next generation through dance.  Not only that, the good feeling that one gets after dancing makes one experience divinity. Dancing definitely takes us a step closer to the Almighty!
(Arathi P is currently our faculty for Online Bharatanatyam training our students in USA.  She started her training in Pandanallur bani under Mrs. Manjusha Deshmukh from Maharashtra. Currently in Chennai she completed MFA Bharatanatyam from Sastra University under the guidance of Dr.Padma Subramanyam and running her own dance institute 'SriNaatyanjali'.)